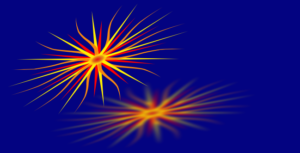 There you are, Teri Garr
A dancer in a leotard,
Keep the time, step on target,
Frug with Elvis and Ann-Margret.
Breathe the air, lift leg to bar.
Fame so near, and yet so far.

There you be, Teri G.
With Sonny and Cher, on TV.
Joe Namath at the laundromat.
Freddie Prinze in a silly hat.
Say your lines then step aside.
Buy the ticket, take the ride.
Acting lessons, anyone?
Life is good, and life is fun.

Who's kissing Doctor Frankenstein?
It's Teri Garr, looking fine.
Richard Dreyfuss, out of his mind
To leave his lovely wife behind.
The damsel sometimes in distress
Yet always savvy to pull and press
The levers that frame her every scene.
Larger than life on the silver screen.

Is Dave as smitten as he looks
Or just an act for all us schnooks
At home in bed, and listening in
As the two of you dance on the head of a pin?

Wait a sec, that's not right.
A stutter step, a flash of light.
Daughter shakes you, cannot wake you
Out for months, and then with grace you
Teach hips and knees to walk again
Mouth to speak kind words to friends.
Dare to be as good as ever,
Fresh and funny, smart and clever.

Honored are we, those of us who
Are alive right now, along with you.
Now in September, much to remember
A toast to you, Miss Teri Garr,
Our hero in blonde, forever the star.